You've booked your villa on East Bedarra and now you need a ride. And someone with local knowledge to look after all the little things.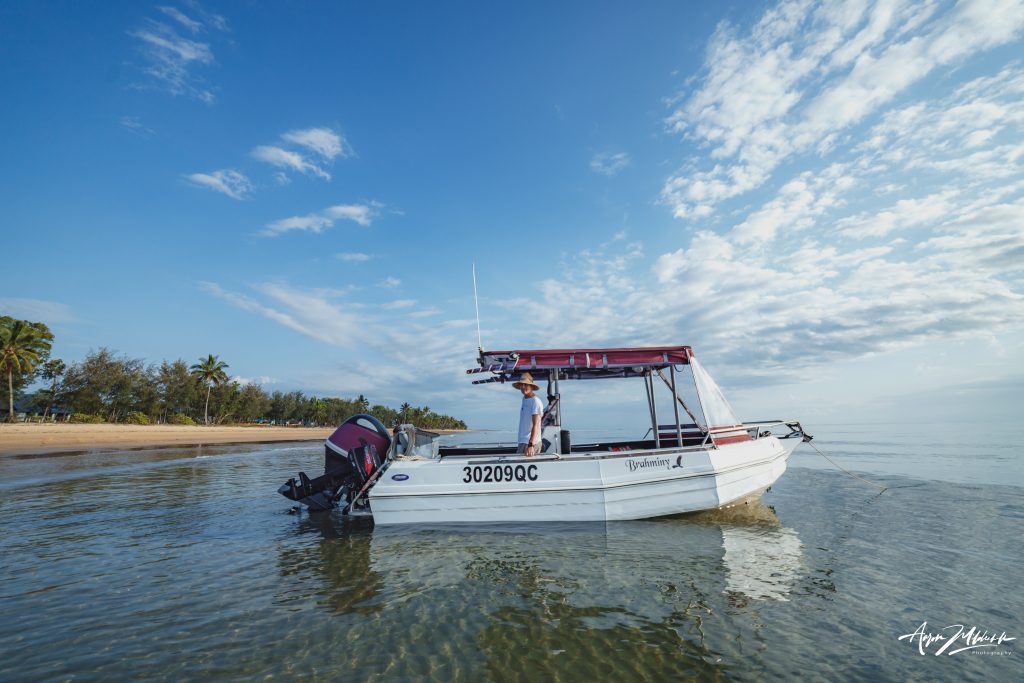 We operate from the Clump Point Boat Ramp so that you step off the pontoon onto Brahminy. At Bedarra we'll back onto the beach, as above, to be greeted by your caretakers where you'll step off into shin deep water onto our corner of paradise. Your caretakers will look after getting your luggage and provisions to your villa.
Our transfers include:
Collection of your online orders from the Mission Beach Woolworths and BWS
Luggage and recreational equipment
Provisions outbound
Rubbish returning to Mission Beach
Secure parking of your vehicle at our home
| | |
| --- | --- |
| Passsengers | Full Service Return |
| 2 persons | $525 |
| 3-4 persons | $700 |
| More than 4 persons | POA |
Commencing September 2022 fuel surcharges will be applied.
There are a variety of local butchers, fishmongers and green grocers that we can also source great local delicacies for you. If you've never had prawns straight from the trawler then you are missing out. We're happy to provide concierge service @ $45 per hour to personally shop for you, just let us know what your crew wants. It generally takes us about 1.5 hours to run around to our suppliers if you are after the quality you expect from a micro-business.